Cyprocable LTD. , which was established within the body of Sanayi Holding in 1975 and joined the Near East Formation with the privatization of the company in 1988, is the only company engaged in the production of armored cables in Northern Cyprus.
Cyprocable has gained an important place in the sector by manufacturing installation cables, flexible multi-core cables, antigron cables, flat-twin flat cables and 0,6/1 kV low voltage armored-unarmored energy cables in Northern Cyprus. With its organizational structure that keeps pace with the developing technology, it fulfills the requirements of ISO 9001: 2015 Quality Management System standards.
Cyprocable with approximately 2000 m2 closed, 3500 m2 open area in Nicosia Minareliköy Industrial Zone, continues its production with modern machinery equipment and its own expert staff.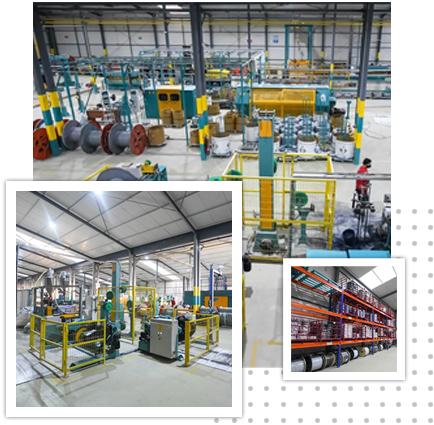 To provide reliable service and quality products,
To increase our domestic and international brand awareness and to ensure continuity,
To provide a safe and efficient working environment for its employees,
To be a company that is sensitive to the environment and produces benefits.
To be an indispensable commercial stakeholder in the energy cable market with its wide product range, quality product and service understanding.