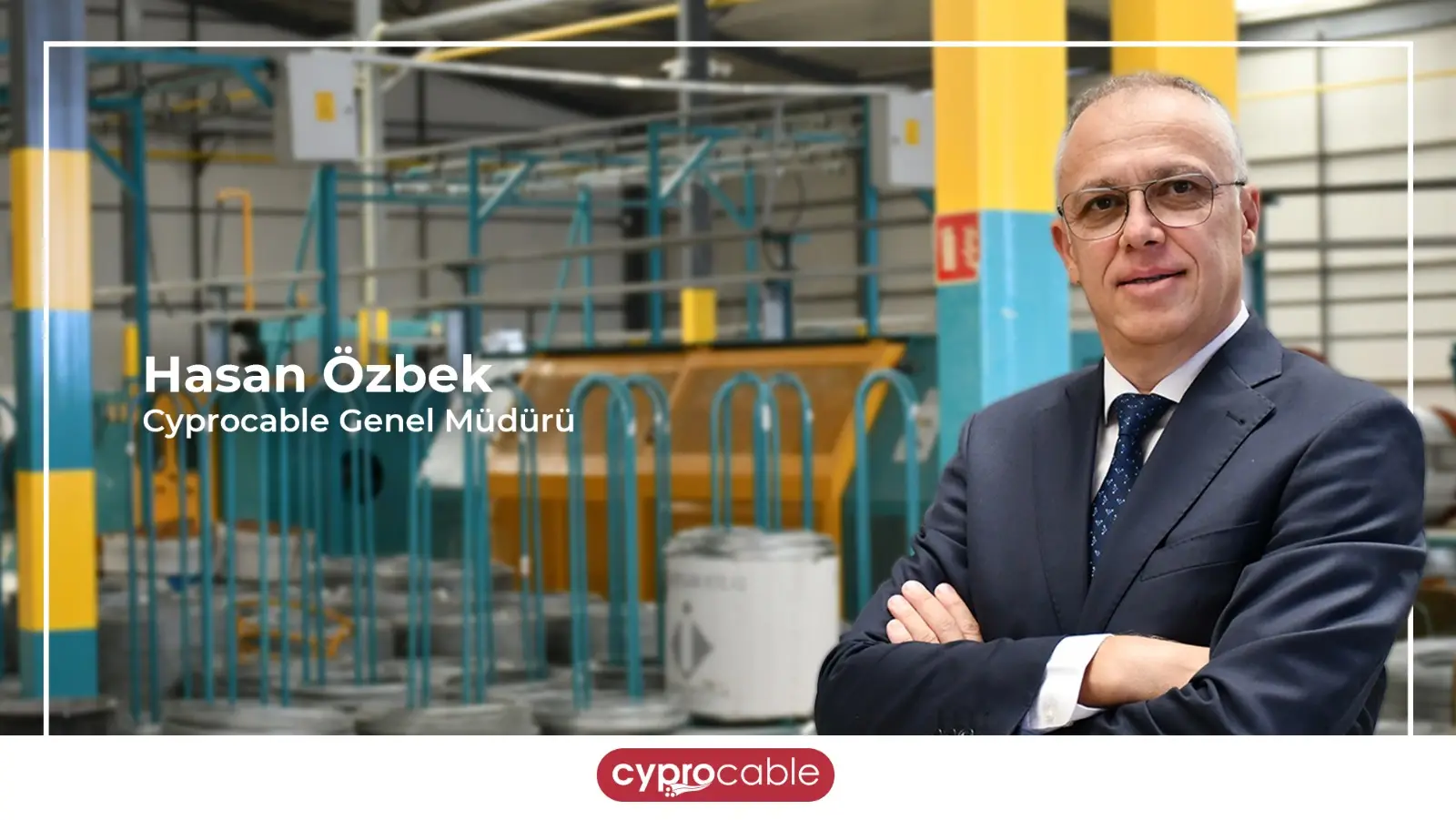 Cyprocable has strengthened its important position in the sector by manufacturing installation cables, flexible cables, flat-twins and the first and only 0.6/1 kV armored-unarmored low voltage power cable in Northern Cyprus.
With its steps taken according to the developing technology, investments and experienced employees, the company is on its way to becoming an indispensable commercial stakeholder in the energy cable market with its progressive vision in the circle of product, service, trust and quality.
Cyprocable combines high-efficiency conductors with electrical energy with its modern production technology
Cyprocable has produced low-voltage power cables with rated voltage 0.6 /1kV, copper conductor, PVC Isolated, PVC sheathed single core YVV 1x630mm² section in order them to be used in the infrastructure of Günsel Energy Systems projects.
YVV type power cables, which are used as grids, illumination and power distribution cables, are used in internal, external areas, under the ground and in the cable channel where there is not much mechanical stress.
Cyprocable General Manager Hasan Özbek stated the following about YVV type power cables and the project;
"As we have been involved in many projects, we have met the cable needs in this project in a short time by producing high standards, reliable and high-quality cables according to TS IEC 60502-1 standard. We are proud of producing cables at these standards very quickly and offering them to be used in the infrastructure projects in our country."
The product range is expanding with Solar Cable and Automotive
Cyprocable, which has added new products to its quality, reliable products in modern production facilities by advancing with its sustainable growth strategy, has also added solar cable and automotive cable to its products.
About newly added products, Özbek said, "In the face of the increasing need for power, the world is rapidly turning to renewable and sustainable energy from wind and solar. In order to meet the demand for solar cables to be used in renewable energy projects investments in this field, we have successfully realized the production of H1Z2Z2-K Solar cable, which is included in our R & D studies that we have started in 2021, with our experienced employees."
The H1Z2Z2-K Solar cable is designed to connect various elements of systems such as photovoltaic power supply systems, solar panel arrays and inverters located in open and/or closed areas such as industrial and agricultural areas. A cable that can be used in cable routes, cable trays and is suitable for flush mounted and surface mounted installation.
The H1Z2Z2-K Solar Cable structure is a single-core, flexible tinned copper conductor; It is equipped with halogen-free cross-linked isolation material and halogen-free flame-retardant cross-linked sheath material.
Cyprocable has also successfully produced the FLRY-B automotive cable, which is included in other R&D studies initiated in 2021. FLRY-B type cables are used in various electrical systems of vehicles and automobile interior living cabins. FLRY-B automotive cables are manufactured according to ISO 6722 standards, have an operating temperature of -40°C / +105°C and are durable and flexible to various fuel types.
R & D studies continue rapidly.
Özbek stated that in a short time, the R&D studies of the LSZH sheathed, flame conducting, low smoke density and halogen free armored-unarmored low voltage energy cables will also be completed and underlined that they will continue to be the leader in the cable sector by establishing the Cable Fire Test Laboratory in Cyprus.
Quality management system standards are being integrated
Cyprocable General Manager Hasan Özbek also stated that they integrate standards to increase total efficiency,
"Our Company, which puts quality and reliability before anything else, aims to provide services by committing to fulfill the requirements of ISO 9001:2015 Quality Management System standards and to continuously improve the effectiveness of our targets."
With the ISO 10002 Customer Satisfaction Management System, customer needs and expectations are correctly defined and long-term relationships are established and feelings of loyalty are increased. Also, with the ISO 50001 Energy Management System certificate, it is aimed to make energy performance more continuous, to increase efficiency, to reduce costs and to prevent environmentally harmful activities.
Özbek said that they have also started a product certification process; "We have started a product certification process of the cables we have produced according to the standards, and we will continue to offer our customers our high standards, reliable and quality products by obtaining the product certificate of each standard in a short time."